Does Anybody Here Remember Vera Lynn?
The 1982 cinematic release of Pink Floyd's 'The Wall'  originally premiered for the Cannes Film Festival. The film was supposedly made out of "competition" but instantly became one of the most prolific films in the history of music and animation. The plot follows "Pink" , a rock star,  who loses his mind through allegorical "worms." The movie's soundtrack is set to Pink Floyd's album, The Wall (1979),  which includes the track "Vera." The tune is heard during  Pink's childhood memories of World War Two.
Pink is at a railroad station during a welcome home celebration for troops arriving from the Battle of Anzio. He searches among the crowded station but none of the soldiers who step off the steam locomotives are his father. During these scenes you hear "Vera."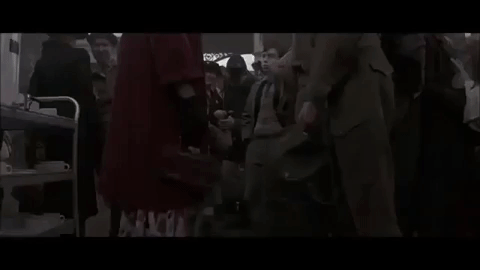 Does anybody here remember Vera Lynn?
Remember how she said that
We would meet again
Some sunny day?
Vera, Vera
What has become of you
Does anybody else in here
Feel the way I do?
The Allied Force's "Sweetheart"
During the Second World War, Vera Margaret Welch toured Egypt, India, and Burma- singing in outdoor concerts for the British troops. Vera had been singing on the radio since she was 7 and released her first solo record in 1937, at the age of 19. Her most popular hit was "We'll Meet Again." The song became a war time anthem for everyone experiencing separation during the devastating time.
Vera was ranked as the "Force's Sweetheart" among the British servicemen. During 1941, she started "Sincerely Yours," a music radio program geared towards British troops serving abroad. She performed for everyone from British guerrilla units in Burma to the British Royal Queen. After the war, Vera hosted her own variety show.
In 2009, at 92 years old, she charted a #1 album on the UK Billboard with, 'We'll Meet Again: the Very Best of Vera Lynn'. The British icon is still living in the UK and is 101 years old.
The songstress has accrued a string of important medals for her work with the British Royal Troops. Her medals and titles include: The British War Medal, the Burma star, Officer of the Order of the British Empire, Commander of the Order of Orange-Nassau, Officer of the Order of Saint John, and member of  the Order of the Companions of Honour. A street is named after her in Forest Gate, London- Vera Lynn Close. In the North Yorkshire Moors Railway, a steam locomotive is named Dame Vera Lynn.