A Handmade Moment of Domestic Bliss
The release of Ram hit Beatles fans with the reality of the world's most prolific band falling apart. No matter how genius the work was- no one was going to like it. It was Paul McCartney picking up and moving on with his life. In the infamous 1971 Rolling Stone review by future Bruce Springsteen manager, Jon Landau, he writes:
"the nadir in the decomposition of Sixties rock thus far."
Ouch. This statement and the entire review are a hard read. Released in May of 1971, Ram , was the result of the Beatles breakup. The band was actually going through a dissolution proceeding in the United Kingdom's High Court. To put things into perspective with a sub-par analogy: The Beatles were going through a divorce.When a couple fights there is usually some semblance of love lingering… but when either person picks up and moves on- it's sealed that the relationship is kaputz.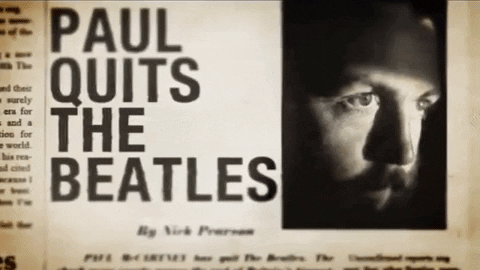 Ram might have had a different reaction if it was released under collaboration with the Beatles team- but it was a McCartney production. Paul's beloved wife Linda McCartney collaborated on most of the album with him. Seems as though he had teamed up with Linda (seen both as a muse and new band-member) to share all of his over-flux of shot-down Beatles ideas. That's not a bad thing. Most songs are menageries of misplaced songs combined into at times- aired dirty laundry of his relationships with his former bandmates.
John Lennon was doing the same with Yoko around the same time. His work was not as inventive as Paul's. Tracks on Ram gave insight into a never before seen side of Paul McCartney. 
The 12 tracks on Ram each have their own sense of hidden symbolism related to his new state-of-mind compared to his previous work, which was heavily influenced by George Martin.
"Too Many People," was in  McCartney's words "a message to John across the airwaves." Just like any other fresh break-up, it was hard for the duo to stay completely out of each other's lives. McCartney stated,
"I did feel that he was preaching a little bit- about what everyone should do, how they should sort of live their lives, and I felt that some of it was a bit hypocritical…he had done "How Do You Sleep at Night?" and I nearly did the song "Quite Well, Thank You."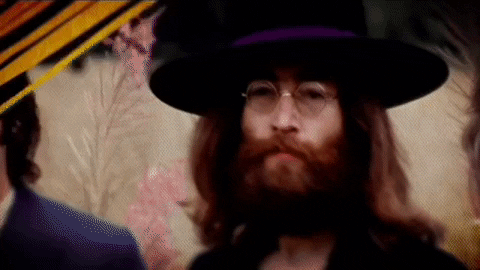 Other tracks not involving John all had direct audiences as well. "Dear Boy, " was for Linda's ex-husband whom Paul had felt "had missed out on Linda." Ram's shining star was "Uncle Albert/ Admiral Halsey." The track reached #1 on the US Billboards and won a Grammy Award for Best Arrangement Accompanying Vocalists in 1971.
Ram was partially the result of the McCartney family's trip to the Scottish countryside amidst the "quicksand" of the Beatles dissolution in the UK. Paul recalled this period of his life as the "golden memories."
"I have some really great memories of just sitting around in the summer, in the garden. The kids would be playing around, the sun would be shining. I had my guitar. So, it was kind of a great time for me- full of golden memories now, looking back at it. "
The domestic bliss is felt in Ram- which was another stroke of genius for McCartney. It was then what would be considered indie-pop now. The album is probably the almighty father of the entire indie-pop genre. Ram was McCartney's melodic gift that came from his pure musical essence, no outside influence.