The Sacrifice Was Tremendous
Legendary rock band Cinderella were without a doubt one of the most underrated rock bands of the 80s and even today. During a time when hair-metal bands were all the rage, Cinderella had the look, but had a sound that was COMPLETELY different. Definitely a heavier, more thorough sound.
This helped them to stand out during a time when rock and metal were popular, but admittedly cookie-cutter. A large contributing factor to their sound was frontman Tom Keifer's powerful voice. Every night, every concert, every song, Tom would push his voice beyond its limits to deliver the most impactful sound he could. Unfortunately, this had a serious consequence.
In the early 90s, after Cinderella's 'Heartbreak Station' tour, Tom had actually blown his voice out. He paralyzed his left vocal cord and completely lost his voice due to his aggressive singing style. The band broke up soon after this.
Tom had to undergo several surgeries to repair this. After that, he had to re-learn how to sing entirely. However, all of these setbacks and all of this extra work wouldn't stop Tom from continuing to do what he does best.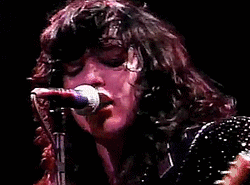 Even today, Tom is still crushing it as a rock/metal vocalist. He has made it a priority to take exceptional care of his voice. Every show before he goes on stage he warms up his voice naturally and properly.
If there's one thing we know for sure, it's that Tom is an absolute legend. He may have blown his voice out in the past, but he did it for rock & roll!